San Diego Cosmetic Surgery Specials & Promotions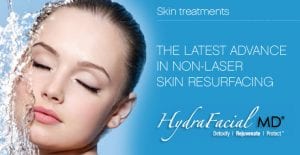 Summertime Specials
Introducing Hydrafacial!  This powerful treatment really gives your skin a beautiful glow.  In 3 simple steps, you will cleanse & peel, extract & hydrate, and fuse & protect.  Learn what the buzz is all about at www.hydrafacial.com.  Mention our website for your introductory price of $150 for your first treatment. 
Coolsculpting of the arms is here!   Freeze off areas of unwanted fat without surgery or lengthy downtime. Now FDA approved, we can safely treat the arms. We offer a complimentary assessment to let you know if Coolsculpting is right for you.
Lycopene Skin Care:  Core Four Skin Care Kit:   Hydrate and polish your skin with the four essential Lycopene products.  Lycopene Crema Rinnovante for all over hydration and skin nutrition, CPP cream for spot treatment and the treatment of fine lines, SLI Brightening serum for weekly exfoliation, and the Lip and Eye serum!  ONLY $175 ($206 value)  Through August receive a free PCA sunscreen with your purchase.
Visit our Aesthetician:  First time clients receive 20% off a facial or peel treatment.