San Diego Cosmetic Surgery Specials & Promotions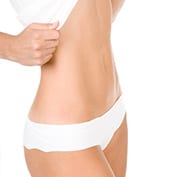 Spring Specials
Coolsculpting is here!   Freeze off areas of unwanted fat without surgery or lengthy downtime. We offer a complimentary assessment to let you know if Coolsculpting is right for you.
Upper Eyelid Surgery:  For certain candidates, we offer upper eyelid surgery in the office under local anesthesia.  This procedure has a quick recovery and costs less than going to the operating room.  Save $200 through May 31, 2017 by asking for our website promotion.
Lycopene Skin Care:  Core Four Skin Care Kit:   Hydrate and polish your skin with the four essential Lycopene products.  Lycopene Crema Rinnovante for all over hydration and skin nutrition, CPP cream for spot treatment and the treatment of fine lines, SLI Brightening serum for weekly exfoliation, and the Lip and Eye serum!  ONLY $175 ($206 value)
Visit our Aesthetician:  First time clients receive 20% off a facial or peel treatment.
Earn Rewards when you get your Restylane injections. You can get $20 off just for enrolling!