The Staff of Del Mar Plastic Surgery
Kate Lueras – Office Manager/Cosmetic Surgery Consultant
Kate began her career with Dr. Pollack in 1995 and together they opened Del Mar Plastic Surgery in 1997.  In addition to her experience in office management, she has also worked in plastic surgery equipment sales. Kate is here to guide you through your plastic surgery experience from start to finish. She is extremely knowledgeable in all aspects of plastic surgery and is available to answer any questions you may have regarding your surgery or financial obligations. Kate has been an active member of the Plastic Surgery Administrative Association since 1995 and received her Master of Healthcare Administration in 2012.
---
Toni Cook- Certified Medical Assistant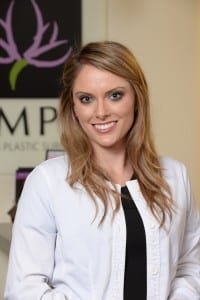 We are pleased to have Toni join us from North Carolina where she worked as a certified medical assistant for a busy plastic surgery/dermatology practice. Toni was a supervisor and trainer and brings extensive experience to our office.  Her background includes operating room and clinic in both surgical and aesthetic settings.  She is certified as a CMA and is current in all healthcare standards such as OSHA, HIPAA, Biohazard, BLS and CPR. You will find her ready to take care of your every need during your surgical experience.   On her time, Toni is enjoying the outdoors in California with her two dogs and her fiancé.
---
Marci Pastel-Rellas – Licensed Aesthetician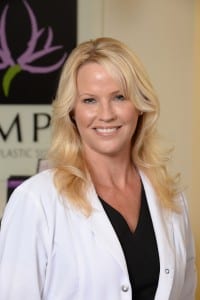 Marci is a licensed aesthetician and has lived in North County San Diego for over 27 years. After spending several years competing in marathons and triathalons, she recognized the need for serious skin care.  Marci graduated from the Palomar Institute of Cosmetology and has worked at some of the areas best medi-spas and dermatology offices.  She continues to pursue her education in the industry and believes in the importance of using  medical grade products along with having regular professional treatments.  Her goal is to see you with fabulous skin.  Marci has three grown children and lives in Encinitas with her husband.