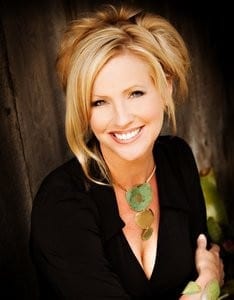 The skin is perhaps the most noticeable feature on the body. It is often a reflection a person's lifestyle, and maintaining healthy skin is a daily battle that many people struggle with. Fortunately, at Del Mar Plastic Surgery, we offer many skin care treatments for individuals who want to achieve an appearance that is both youthful and refreshed.
THE FIRST STEP:
Your first step to healthier, brighter skin, is a consultation with our aesthetician Marci, who will evaluate your skin and develop a treatment plan specifically for you.  We encourage our patients to undergo a series of customized treatments along with following at-home instructions to obtain the best results.   Whether you wish to tackle pigmentation, acne, or sun damage, we can help. Every patient is different, and your skin care regimen will be designed specifically for you.
DR. POLLACK'S ADVANCED SKINCARE
Dr. Pollack's Advanced Skincare is our flagship skin care line and is a combination of home care products and an in-office treatment.
The key ingredients specifically target the signs of aging. Natural botanical oils hydrate the skin. Hyaluronic acid plumps wrinkles and acmella oleracea, "Nature's Botox," smoothes out fine lines.
CHEMICAL PEELS
Oftentimes patients undergo chemical peels to improve the overall skin tone of their face. During treatment, a chemical solution is applied to the face, which removes the outer layers of skin. This prompts the body to generate a new layer of skin cells for a healthier appearance. We use several types of peels including kojic acid, salicylic acid, lactic acid, trichloroacetic acid, and fruit enzymes.   You can even add on a body peel to your arms, hands or back.
Chemical peels are available in a variety of strengths to fit every skin type and can:
Improve sun-damaged skin
Reduce facial wrinkles and lines
Lighten scars
Improve age spots and pigmentation problems
MICRODERMABRASION
Microdermabrasion is a non-invasive procedure that buffs away rough skin to produce a smoother, more radiant complexion. The treatment is performed by applying fine crystals that gently exfoliate the top layer of skin and generate new, healthier skin for a noticeably improved appearance.  Light microdermabrasion is often combined with a chemical peel for certain skin types.
Microdermabrasion is often used to treat conditions such as:
Acne
Hyperpigmentation
Rough or uneven skin
Photo-aging
FACIALS
Sometimes the skin just needs rejuvenating through deep cleansing and exfoliation.  Having a revitalizing or oxygenating facial includes pore extractions, serums, masks and a full relaxing neck and shoulder massage with essential oils.
 OBAGI BLUE PEEL
Obagi Blue Peel is one of the most popular skin treatment programs that exists today. By using a low concentration of trichloroacetic acid (TCA), this peel can effectively remove even the thinnest layers of dead skin. The peel's blue base also allows total control over which area(s) of the face are affected by the peel. The Obagi Blue Peel is able to penetrate deep into fine lines and remove hyperpigmentation from the skin more completely and effectively than most other creams.
For best results, microdermabrasion treatment should be undergone four to six weeks before using this peel.
HYDRAFACIAL
This hydrating treatment will uncover a new layer of skin with gentle exfoliation and relaxing resurfacing.  Debris is removed from pores with painless suction, followed by intense moisturizers that nourish the skin.  Antioxidants and peptides can be added to maximize your glow.
Skin care is one of the most physically important things that a person should sustain. At Del Mar Plastic Surgery we offer a wide array of skin care products and treatments so each patient can achieve healthy, beautiful skin. To schedule a treatment at our La Jolla practice, please call (858) 215-6143 today.
Dr. Pollack would be pleased to help you determine the procedure that will best meet your needs. During a consultation at his La Jolla location, Dr. Pollack will assess your health history, your area(s) of concern, and your desires for the procedure to ensure you will be satisfied with your results.
Schedule A Consultation
La Jolla
4510 Executive Drive Suite 201
San Diego, CA 92121
858-215-6143