Breast Implant Warranties Guide
When planning for a breast augmentation, many factors must be taken into account. One of these factors is the warranty on your implants. Breast implant warranties can be difficult to understand, and as with most warranties, they contain specific information that patients need to know. Each type of implant comes with its own coverage plan and benefits. Here are some of the basic details included in breast implant warranties to help you choose the best option for your surgery.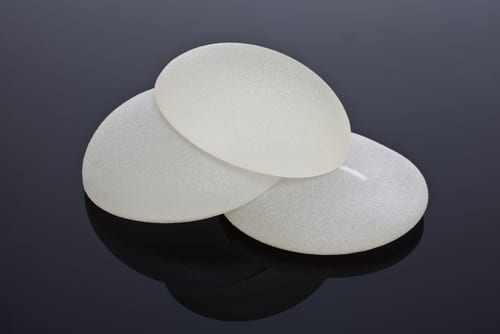 Our Implant Warranty Options
Standard warranties for breast implants usually cover two things: the cost of the implant and a predetermined amount of financial assistance for any qualifying revision surgeries (usually due to implant rupture). Here at Del Mar Plastic Surgery, we provide our patients with all the information they need regarding their breast augmentation. We are here to make sure your aesthetic goals are met and that your implant warranty options provide you with what you need.
Mentor® Implant Warranty
Mentor® breast implants provide patients with a variety of saline and silicone options, including MemoryShape™ and MemoryGel® implants. Mentor® is Dr. Pollack's primary source for breast implants, though he also works with other top manufacturers. Mentor® provides patients with many benefits, including:
Lifetime product replacement policy, free of charge
A basic 10-year limited warranty, which includes $3,500 toward corrective surgery
A replacement implant if capsular contracture occurs
An optional extended warranty as available for purchase if you desire more coverage.
*** For more information, please visit the official Mentor® warranty page here.
Sientra® Implant Warranty
Sientra® implants are FDA-approved, state-of-the-art silicone implants that are designed to enhance the position of the breast to achieve a more natural look and feel. These implants are durable and have a minimal risk of complications, such as shifting or rippling. Sientra® can provide patients with the following:
Free lifetime implant replacement, no matter the circumstances
20 years of up to $5,000 for uncovered costs and fees for implant rupture
Coverage for primary and revision augmentation and reconstruction
*** For more information, please visit the official Sientra® warranty page here.
Allergan Natrelle® Breast Implants Warranty
Allergan Natrelle® Breast Implants are FDA approved for use in breast augmentation for women who are 22 years of age or older and for breast reconstruction procedures. They provide patients with a softer, fuller feel to their breasts along with a complimentary ConfidencePlus® warranty that covers the following:
A lifetime product replacement for most implants in the event of a rupture or deflation
10 years of coverage for up to $3,500 for replacement surgery following the original breast augmentation
Coverage for some out-of-pocket costs for revision surgery and replacement due to capsular contracture
*** For more information, please visit the official Natrelle® warranty page here.  
Please keep in mind if your implants were placed in a foreign country, the warranty may be void.
To learn more about breast implant warranties, please contact our La Jolla office at (858) 450-9100 or our Kearny Mesa office at (858) 450-9100, or fill out our online contact form.