Fat Transfer in San Diego
Move your tummy and hip fat to your breasts and face – The Age of Fat Transfer!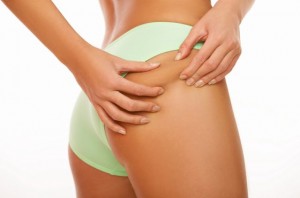 Transferring fat from one area of the body to another has been done for many years with variable success. Over the last 5 to 10 years, newer techniques for harvesting the fat, rinsing and preparing it, and then injecting it have been developed, making the procedure much more effective, predictable, and successful.
I've been doing fat transfer for a couple of years, mostly on breast reconstruction patients, to smooth out deformities that occur as a result of mastectomy. Using newer syringe liposuction techniques, with less pressure and smaller cannulae, more fat survives the suctioning process. The fat then has to be cleaned and prepared for injection, and I use the Cytori Puregraft filter system, which gently separates the healthy fat cells from other tissues. This nearly pure, healthy fat is then injected under minimum pressure using small cannulae, which are similar to large but dull needles. All this is done through tiny 2-3 millimeter incisions, or other incisions already there from other procedures.
Studies have shown that there are stem cells in fatty tissue, and these are transferred with the fat. They have been shown to improve skin quality, especially in patients who have had radiation or have significant sun damage or facial aging.
While implants are still the gold standard for breast augmentation, some women want only a small enlargement and don't want an implant. To get a 1/2 to 1 cup size increase, fat injection can be ideal if you have enough fat elsewhere. (Most women believe they do!). The procedure takes about 1 hour, and there is considerable less discomfort than with standard implant breast augmentation. Anywhere from 50% to 80% of the transferred fat survives and is permanent. Clinical studies in Europe have demonstrated safety, and there appears to be NO increased risk of breast cancer.
For facial rejuvenation, either with a facelift, or by itself, fat is an excellent filler material. Since it is permanent and your own tissue, there is no risk of rejection. I have used fat injection for lip enhancement, nasolabial folds (lines between the nose and corner of the mouth), and frown lines. It is also helpful to enhance cheeks without having to use implants. And, as mentioned, the skin over the area of the fat injection looks better and younger.
Find out if fat transfer is for you. Call our office for a consultation.
Del Mar Plastic Surgery serves the following communities: San Diego, Del Mar, La Jolla, Encinitas, Poway, Escondido, Vista, San Marcos and North San Diego County.