Short Scar Facelift: Safe and Effective
Face Lift Surgery in Del Mar, San Diego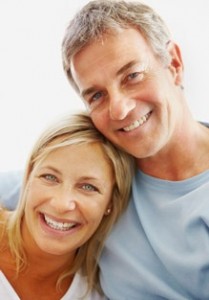 The boomer generation is not aging like our parents. We are more physically active, more weight and health-conscious, and feel younger than our chronological age might indicate! However, those early signs of facial aging, such as loose neck skin or neck bands, early jowling, or prominent cheek folds, can make us look older despite our best efforts.
The Short Scar face lift, or MACS-lift, was developed by a plastic surgeon in Belgium to reduce the risk, the scars, and the recovery time for people who want facelift surgery but were afraid! Instead of a 5 or 6 hour operation, the short scar facelift takes between 2 and 3 hours. The scar starts in front of the sideburn area, extends inside the ear to the earlobe, eliminating the long scar of the standard face lift. Very little skin is lifted up to expose the sagging muscles, which are then tightened with suture. The excess skin is then removed and the incision closed.
Unlike the standard facelift, which has significant risks of nerve damage, blood clots under the skin, tissue loss, and visible scars, the short-scar facelift minimizes all these risks.  The recovery is quick–most patients are back to work in 7 to 10 days, and light exercise in 3 weeks. Best of all, the results create a NATURAL, youthful face rejuvenation.

Dr. Pollack performs the short scar face lift at the Sharp Outpatient Pavilion, a state of the art surgery center adjacent to San Diego's newest and most technically advanced hospital. Call us for a consultation.