Breast Cancer Awareness in San Diego
October Is Breast Cancer Awareness Month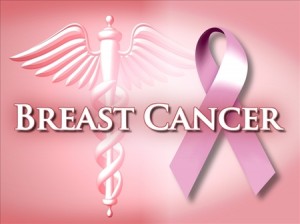 A large part of my practice, Del Mar Plastic Surgery located in San Diego, is breast reconstruction after mastectomy for breast cancer and it has always been one of the most fulfilling and rewarding surgeries that I perform.
One in eight women (13%) in the the United States will develop breast cancer and it is the leading cause of cancer death among women between the ages of 35 and 54. Only a small percentage of women who develop breast cancer have a genetic predispostion or family history, and the risk of breast cancer increases with age.
So, what should you do? First make sure you have YEARLY MAMMOGRAMS starting at age 40. Mammograms, along with some additional studies like ultrasound and, if necessary, MRI, can detect cancers at a very early stage, which affects prognosis. Just as important is MONTHLY SELF-EXAM. No physician will know the substance of your breast as well as you. Report ANY new lump, tender or not, to your doctor as soon as possible.
Treatment for breast cancer has come a long way over the the years. Surgical treatment involves either a lumpectomy and radiation or mastectomy with breast reconstruction. Treatment choice is made by you and the physician together and will be based on many factors including the size of the tumor, the type, it's location, etc.
Breast cancer awareness – this is a good month to start regular exams and update mammograms if it's time. Early detection is the key to beating breast cancer.