Creative ways to pay for cosmetic surgery
Cosmetic Surgery Financing, Del Mar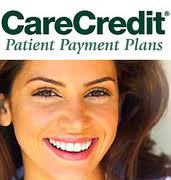 In the current economic climate, most of us don't have extra cash reserves for the extra beauty treatments we would like to get.  Finding ways to pay for cosmetic procedures is becoming more challenging.  Thanks to innovative companies such as Care Credit, several options are available to help pay for surgery. Similar to a credit card, you can charge any procedures performed in the office to your account.  This makes it convenient when stopping in for maintenance treatments such as Botox and Juvederm.  Care Credit is accepted at thousands of medical practices, so it can be used to pay for other medical services as well.  Several options for payment including no interest loans are available. 
Rather than putting off the breast augmentation or tummy tuck you have been wanting to have, apply at www.carecredit.com and have your surgery today!
Kate
Dr. Pollack would be pleased to help you determine the procedure that will best meet your needs. During a consultation at his La Jolla location, Dr. Pollack will assess your health history, your area(s) of concern, and your desires for the procedure to ensure you will be satisfied with your results.
Schedule A Consultation
La Jolla
4510 Executive Drive Suite 201
San Diego, CA 92121
858-215-6143