San Diego Breast Implants
Breast Implant Styles in Del Mar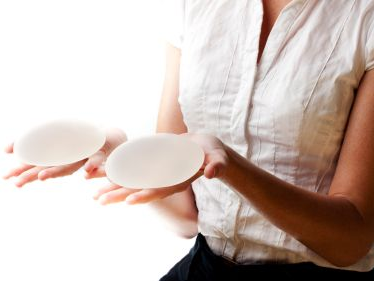 When you first see a plastic surgeon for your breast augmentation consultation, you might expect that he will review the differences between saline and silicone gel implants.  In addition to the type of implant, there are also several styles of implants as well.   Your doctor should be able to show you the different styles and sizes in the office to give you a better understanding.
The standard breast augmentation implant is performed with a moderate profile implant.  The moderate profile has an average width to fit most patients and a modest amount of projection to create desired fullness.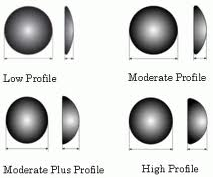 Women with narrow chests, or mildly drooping breasts might wish to consider the moderate plus profile implant.  A moderate plus implant is slightly narrower in width, but has a higher projection.  This implant is great for those who don't require a mastopexy (breast lift), but could use a little bit of help with lifting their own breast tissue.  The third type of implant is used mainly in breast reconstruction—the high profile implant.  Because of the lack of breast tissue on reconstructive patients, the high profile implant helps to recreate a new, natural looking breast.  These implants are very narrow, and are rarely used in cosmetic surgery patients. 
There has also been an "anatomical" or "teardrop" shaped implant available over the years.  Dr. Pollack did use these implants for a short time but we discontinued using them.  The teardrop silicone gel implants actually had a higher rupture rate due to a rubber insert, and the saline implants occasionally rotated.    
The shell of the implant can either be textured or smooth, as well.  The majority of our patients receive smooth implants, in order to allow them to rotate inside the breast pocket when bending over or moving.  Textured implants do not typically "spin" with movement of the body, and therefore can show more wrinkling. 
Each patient is very individual and the choice of style, size, and texture should be determined by an experienced plastic surgeon.  Don't be afraid to ask questions, and ask to see and feel implants so you can gauge the differences and understand the doctor's preferences.  I am always happy to explain these differences to our patients.
Kate