Facial Aging and Rejuvenation – Part 4 – Surgery
Facial Rejuvenation San Diego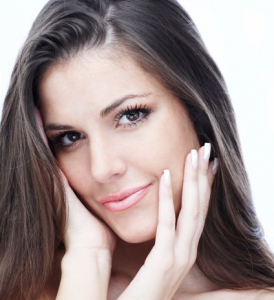 Despite one's best efforts to prevent facial aging–doing regular skin care, eating a healthy diet, and avoiding excess sun exposure–time and gravity may ultimately take it's toll. Years ago, facelift surgery was done mostly on women over 60, but over the last 20 years, more and more women in their 40's and 50's are also taking advantage of new, less invasive facial surgical procedures designed to refresh and repair.
Lately, some bad celebrity facelifts have made some people nervous about having the procedure. My philosophy is that facelifts should restore YOUR youthful look, not pull everything as tight as possible!
Facelift surgery is designed to reposition tissues that have sagged as a result of aging. The facial muscles are tightened, fat is repositioned to eliminate jowls and fill in the cheeks, and excess skin is removed. Short scar, quick recovery lifts are ideal for younger patients with early facial aging. More extensive surgery is required if the signs of aging are more advanced. In either case, the scars are placed for minimal visibility and heal extremely well. Very often, facelift is combined with an eyelid lift, also called blepharoplasty, as well as a browlift to completely rejuvenate the face. The latest trend is to include fat injection into the cheek, around the eyes, and into the lips to add volume and a more youthful appearance.
Facelift surgery takes between 2 and 6 hours depending on how much is done. It is an outpatient procedure, and most patients can return to work and social functions within 7 to 10 days. Regular exercise is allowed after 3 to 4 weeks.
Call us for a consultation, and we can tailor a procedure just for you.