Get Red Carpet Ready … Fast!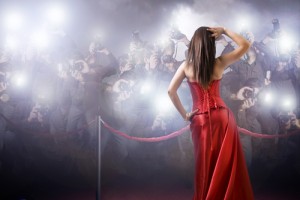 With the premiere of the Academy Awards ceremony right around the corner, most people will be tuning in to ABC on the evening of March 2nd. While some are looking forward to seeing the actual ceremony with anticipation of who will win the coveted Oscar® awards, others will be more interested in seeing what the stars look like when they hit the red carpet.
Leading up to the big night, many celebrities often undergo various cosmetic procedures to ensure that they are putting their best face forward. Although you may not be attending the Academy Awards ceremony this year, maybe you have your own special event (wedding, anniversary, reunion) in the near future that is worthy of having red carpet looks.
While it's known that some plastic surgery procedures require a lengthy recovery time, at Del Mar Plastic Surgery we offer an array of non-invasive cosmetic treatments that can give your face a red carpet appearance without the downtime associated with surgical procedures.
Facial Treatments
Injectables and fillers have become some of the most desired forms of facial rejuvenation because of their ability to immediately provide individuals with a more youthful appearance. BOTOX® Cosmetic is administered to effectively diminish forehead lines, crow's feet, and creases between the eyebrows. A variety of fillers, including: JUVÉDERM®, RADIESSE®, and Restylane®, can restore facial volume and fill in wrinkles around the nose and mouth.
Skincare Treatments
To noticeably improve irregular skin texture and rid the face of minor imperfections, like sun damage and age spots, we offer chemical peels, microdermabrasion, and fraxel laser skin resurfacing. An intense pulsed light (IPL) laser procedure known as a photofacial is also effectively used to diminish broken capillaries, reduce the appearance of rosacea, and even lighten scars.
If you feel like your face is beginning to show your age or you just want to look red carpet ready, feel to contact Del Mar Plastic Surgery to see how our facial revitalization procedures can help you. Call (888) 600-0683 or conveniently fill out our online contact form today. Our board-certified surgeon, Dr. Larry Pollack and his experienced staff frequently help many women and men achieve a facial appearance that is fit for any special occasion.