What Is the Difference Between a Brow Lift and a Facelift?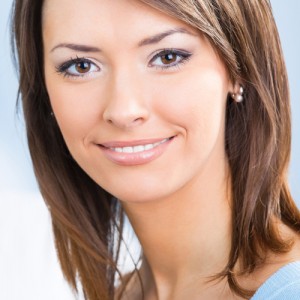 Wrinkling and sagging skin on the face are direct consequences of the aging process. To attain facial rejuvenation, individuals regularly turn to plastic surgery, such as a facelift or a brow lift. Although both of these procedures can restore a youthful look, they focus on completely different areas of the face.
Facelift surgery is one of the most common cosmetic procedures in plastic surgery for those 55 years and older, according to the American Society of Plastic Surgeons (ASPS). A standard facelift corrects signs of aging to the cheeks, jowls, and neck. It is performed by excising excess skin and fat from the face and tightening the remaining skin to attain natural-looking results. This method of treatment addresses the lower third of the face to lift the cheeks to a higher position, smooth the jaw line, and contour the neck.
Brow lift surgery is another popular procedure that many individuals in their 40s to 60s undergo every year. The surgeon removes drooping skin and fat deposits from the upper eye area, which provides patients with a more youthful and "alert" appearance. A brow lift is intended to elevate the brow, reduce frown lines, and improve horizontal forehead wrinkles.
Combining Procedures
At our La Jolla and Kearny Mesa practices, it is not uncommon for Dr. Pollack to perform multiple procedures such as a facelift and brow lift in conjunction with one another in order to give his patients complete facial rejuvenation.
If facial rejuvenation is something that you seek, we encourage you to schedule a consultation at Del Mar Plastic Surgery. Our board-certified plastic surgeon, Dr. Larry Pollack, has many years of experience in helping men and women achieve a more youthful face about which they can feel confident. Please call (888) 600-0683 or fill out our online consultation form to schedule your consultation.