How Fillers Are Rapidly Becoming a Beauty Must-Have
Trends and styles may vary across cultures, but most people take pride in how they present themselves.
In today's tech-driven world, this attention to image is more apparent than ever, thanks to social media—where your image is often the key to success.
As a way of keeping with the demands of online life, many people are turning to injectable fillers.
These treatments are continuing to grow in popularity because they are an effective alternative to cosmetic surgery.
Injectable Fillers: A Brief History
As odd as it might sound, we have the humble cow to thank for the first-ever injectable filler, which was derived from bovine collagen. This paved the way for researchers and developers to create other injectables, often derived from other natural materials.
By the mid-2000s, fillers like BOTOX Cosmetic were swiftly rising in the ranks as a proven way to rejuvenate the appearance.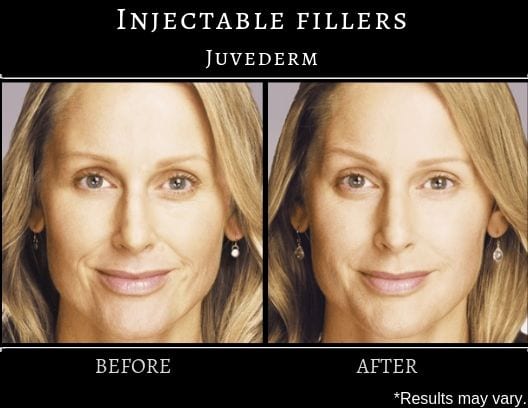 By The Numbers
Statistics by the American Society for Aesthetic Plastic Surgery showcase how fillers are now a cosmetic heavyweight. Here are some of the highlights:
Over $1 billion was spent on injectables in 2018.
Nearly 2.7 million injectables in total were performed in 2018.
Botulinum toxin (BOTOX® Cosmetic) and hyaluronic acids (JUVÉDERM®, Restylane®, BELOTERO BALANCE®) were the top two non-surgical procedures performed last year.
What Are Fillers? What Do They Do?
Simply put, injectable or dermal fillers are substances that are injected into the skin.
They typically use natural compounds like collagen or hyaluronic acid to fill wrinkles, diminish scars, and restore lost volume.
Fillers are incredibly adaptable and can be used to treat a variety of image-related concerns.
While combating aging is usually the top issue, fillers may also be used to enhance cheekbones, plump lips, and sculpt attractive facial contours.
Dr. Pollack offers patients four types of injectable fillers in his San Diego offices:
JUVEDERM®
Derived from hyaluronic acid, JUVEDERM® is used to restore the appearance of the cheeks and around the mouth, two areas where age-related collagen loss leads to loss of volume.
Restylane®
Also made with hyaluronic acid, this filler can also be used to plump hollow cheeks, fill cheek lines, and generally provide more fullness to the skin. Restylane® can also be used to fill thinning lips.
RADIESSE®
This filler uses a form of calcium hydroxylapatite, a mineral-like compound found naturally within the human body that is easily absorbed and also promotes new collagen growth.
RADIESSE® uses tiny microspheres to improve deep lines around the mouth, fill pockmarks, and reduce facial scars.
Belotero Balance®
Belotero Balance®  injectables are also made with hyaluronic acid, but it uses a thinner consistency that's highly effective at treating the delicate skin around the eyes, mouth, and lips.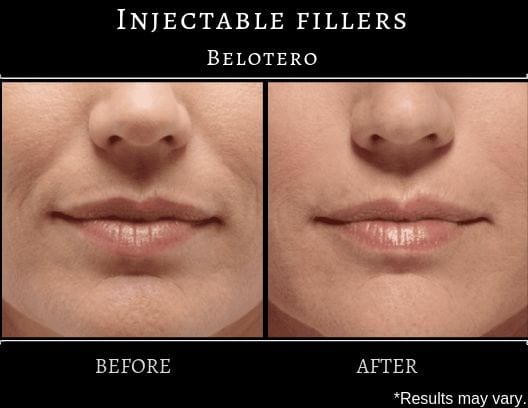 Beauty's Go To: How Fillers Rose in Popularity
The times when stars coyly denied "getting work done" now seem long gone.
As celebrities like Kim Kardashian go live on Instagram at their surgeon's office, it's clear that the perception of cosmetic surgery has shifted.
With this shift, fillers soon started to emerge as a new worldwide beauty standard.
Ease of Use
Many patients prefer fillers over surgery because they are typically easy to administer and perform. Most can be administered in-office within minutes.
Little to No Downtime
Many patients can walk in, get an injectable, and get back to work or their usual activities without the need for any downtime. This makes injectables extremely attractive to patients who do not have time to spare.
Price-Conscious
Injectable fillers tend to be much less expensive than similar cosmetic procedures. Average treatments range between $300 to $800. Costs may widely vary depending on the type of filler used and where it goes.
Some surgeons may offer payment or credit plans to help patients with costs. For some patients, fillers can help them save thousands in surgical costs, with results that are arguably as effective.
Interested in seeing what fillers can do for you? Schedule a consultation with Dr. Larry Pollack soon by filling out our contact form online or calling our office at 858-450-9100 .