Injectable Fillers – Del Mar, San Diego
Facial Fillers: Cosmetic "Spackle" so you can Sparkle!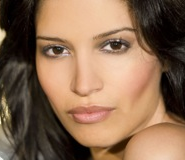 I am often asked at parties and in the office: How can I get rid of these lines on my face without surgery? The answer usually is injectable fillers. Fillers are what they sound like – they "fill in" lines, scars, and creases like spackle does for your wall!
Years ago, the main filler was collagen, but it required an allergy test, and lasted only a few weeks. The most common fillers today are hyaluronic acid, found in Juvederm and Restylane, and hydroxyapatite, found in Radiesse. These have the advantages of not needing allergy testing, lasting 6-12 months, and producing instant results. I use Juvederm and Restylane for plumping the lips and treating fine lines around the mouth and eyes. I prefer Radiesse for deeper lines like the nasolabial fold, the smile creases between your nose and the corners of the mouth. For more permanent results, I use fat injections by harvesting your own fat and injecting it where it is needed.
We have done "Liquid Facelifts" in the office by combining these fillers around the mouth, cheeks, and forehead with BOTOX in the frown lines for a quick but effective facial rejuvenation.
For a consultation and more information about dermal fillers, call Del Mar Plastic Surgery at 858-450-9100 or link to delmarplasticsurgery.com.