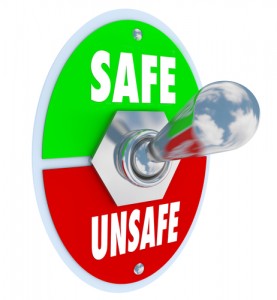 As one of the most regularly performed procedures in plastic surgery, liposuction is desired by men and women of all shapes and sizes. With the ability to permanently remove stubborn fat deposits and recontour various areas of the body, it's no surprise that patients who undergo liposuction are usually very satisfied with their results. However, even with all of the benefits that liposuction provides, some patients are still skeptical about its safety.
When considering the overall safety of liposuction, there are three important factors that matter most: the skill of your surgeon, the surgeon's staff, and you.
Skill of the Surgeon
Although the knowledge of your surgeon is important to the results of your liposuction procedure, his or her experience is crucial to your safety. Many surgeons may claim to that they have performed hundreds of liposuction procedures. However, the only way to truly ensure that your surgeon will perform liposuction safely is if he or she is certified by The American Board of Plastic Surgery (ABPS) and a member of the American Society of Plastic Surgeons (ASPS). When a surgeon is board certified in plastic surgery and a member of the ASPS, it means that the surgeon has the education, training, and experience necessary to perform your procedure and that he or she has undergone rigorous testing and has been evaluated by a group of certified surgeons.
Staff
A staff consisting of a certified anesthesiologist and experienced assistants will also increase the overall safety of the procedure being performed.
You (The Patient)
Given all the variables that contribute to the safety of your procedure, perhaps the most essential factor is you. Although a certified surgeon and experienced staff play important roles to the safety of your procedure, you are ultimately responsible for following your surgeon's preoperative and postoperative instructions.
This may include, but is not limited to:
Getting plenty of rest
Taking prescribed medication
Wearing compression garments
Limiting physical activity
Returning for follow-up appointments
To schedule your personal consultation with board-certified plastic surgeon, Dr. Larry Pollack, contact Del Mar Plastic Surgery today. Dr. Pollack is certified by The American Board of Plastic Surgery and is a member of the American Society of Plastic Surgeons. Simply call (888) 600-0683 or fill out our online contact form today. Dr. Pollack and his staff look forward to seeing you soon!