Reverse the Appearance of Aging with Fraxel®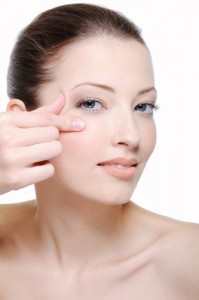 Have you ever looked in the mirror and wished you could eliminate the signs of aging on your face? Whether your skin is affected by hyperpigmentation from prolonged sun exposure, scarring from acne, or wrinkles from the natural signs of aging, Fraxel® re:pair laser treatment can help. At our San Diego practice, we offer this revolutionary method of skin resurfacing for men and women of all ages.
Unlike invasive facial surgeries, this cosmetic procedure can be done without the use of anesthesia and requires very little recovery time. Fraxel® laser treatment is performed by applying short microscopic bursts of laser light directly to the skin. The energy from the laser targets damaged skin cells and promotes the generation of new skin cells by penetrating the tissues deep within the skin. Approved by the FDA, Fraxel® re:pair laser treatment can noticeably:
Tighten the skin and smooth out wrinkles
Reduce the appearance of fine lines and wrinkles
Improve the texture of the skin
Diminish deep creases
Reduce the appearance of imperfections, such as acne scars, surgical scars, and discolorations
Does it hurt?
A slight prickling sensation may occur during treatment, but we use a local anesthetic to alleviate any discomfort that exists.
How many treatments will I need?
Fraxel® re:pair is a one-time treatment and the most aggressive of the Fraxel® laser treatments available. Patients will see dramatic improvement after just one treatment.
How much does each treatment cost?
The exact price for each Fraxel® re:pair laser treatment can vary depending on the size and number of areas that are treated. During your consultation with Dr. Larry Pollack, he will evaluate your skin and help determine the cost for your procedure.
To learn more about Fraxel® re:pair laser treatment or to schedule your consultation with Dr. Larry Pollack, please call Del Mar Plastic Surgery at (888) 600-0683 or fill out our online contact form today. Dr. Pollack is certified by the American Board of Plastic Surgery (ABPS) and looks forward to helping you reduce the signs of aging on your face and achieve a youthful appearance with Fraxel® re:pair laser treatment.
Dr. Pollack would be pleased to help you determine the procedure that will best meet your needs. During a consultation at his La Jolla location, Dr. Pollack will assess your health history, your area(s) of concern, and your desires for the procedure to ensure you will be satisfied with your results.
Schedule A Consultation
La Jolla
4510 Executive Drive Suite 201
San Diego, CA 92121
858-215-6143