Liquid Facelift – Look younger, feel confident for that special day!
My Experience as "Mother of the Bride"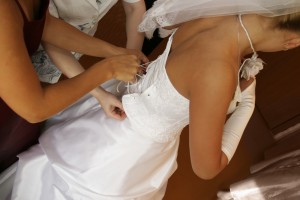 I have been the front office coordinator for Dr. Larry Pollack for close to ten years. Recently, I took on a new role when my daughter announced she was getting married!! All of the sudden I realized (as young as I am) that I was going to be "the Mother of the Bride". As part of my strategic planning, I started on a skin care program with our aesthetician, Marci, immediately. It consisted of a series of mini peels and facials. Dr. Pollack then gave me a "liquid facelift" which included Botox on the forehead and eyes and some Juvederm filler in my lips. I experienced no down time and it was nice to look a few years younger and feel confident in all of the wedding day photographs. If you have a special event or wedding coming up in your future, this is a great way to get your skin in shape and minimize your pesky little lines. The day turned out perfect and I feel great about how I look!! Thanks Marci and Dr. P!!!
Tanya