Pregnancy after a tummy tuck
Can I have a baby after a tummy tuck?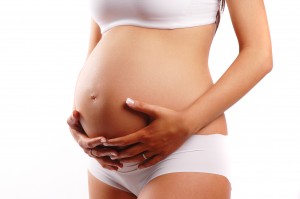 Chances are, if you are considering abdominoplasty (tummy tuck surgery), you have probably already had children.  Most of the patients we see here at Del Mar Plastic Surgery have either experienced major weight loss or have had pregnancies resulting in weakened abdominal muscles and excess skin.  For most patients, having children in the future is not part of the plan once a tummy tuck has been performed.
So what happens if life plans change and a pregnancy occurs after a tummy tuck? Well….there are no health issues to worry about and certainly no issues arise that should complicate the pregnancy.  Because the abdominal muscles have been repaired, however, there is a good chance that having a baby will "undo" the repair.  The skin will once again stretch and may need removal as well after pregnancy.
Basically, if you plan on having children in the near future it is probably a good idea to postpone your tummy tuck surgery until after your pregnancy.  If you don't have immediate plans for a family (or don't know if you will) then it is still safe to have surgery.  Just understand that you may have to have a revision tummy tuck in the future.
Make sure to always discuss your history and your future plans with your plastic surgeon.
Kate
Del Mar Plastic Surgery