Fraxel Skin Treatment San Diego, Del Mar, La Jolla
 Which Fraxel is right for me?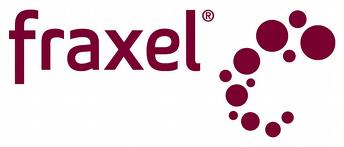 By now Fraxel has become so popular, the Fraxel brand name has become its own household term for laser treatment.  With such a great reputation and long history, Fraxel is one of the most well known laser treatments in the cosmetic surgery industry.  While the name Fraxel implies a certain type of laser treatment, it is important to understand that there are 3 different machines (lasers), each with their differences.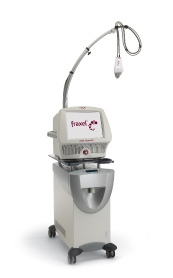 Earlier Fraxel technology includes the first two machines:  the Fraxel re:fine and the erbium based re:store.  These machines were designed for skin resurfacing and to reduce the signs of aging.  Down time is minimal, however 3-5 sessions are typically required.  If you have a little bit of patience and don't necessarily mind several office visits, then one of those machines could be right for you.
The newest technology, and perhaps the "powerhouse" of the Fraxel family is the re:pair.  This laser is CO2 based and is designed to resurface and tighten the skin in only one session.  The trade-off for the results is perhaps a little bit more recovery than the other two machines.  Most patients plan to spend 5-7 days at home following the procedure, but experience no pain.  Results are seen almost immediately following the recovery period and continue to improve over 6 months.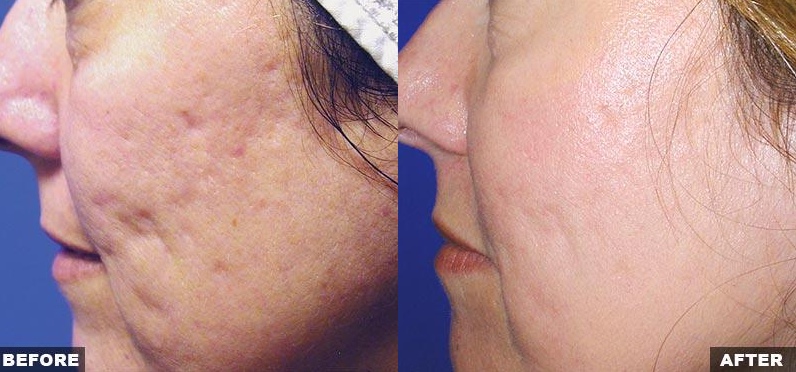 Fraxel works well in the following areas:
Sun damage – helping heal dangerous skin damage.
Fine lines and wrinkles – like crow's feet and brow lines.
Pigmentation – minimizing the appearance of age spots.
Surface scarring – erasing effects of acne and other scarring.
Actinic Keratosis (AK) – a common pre-cancerous skin condition.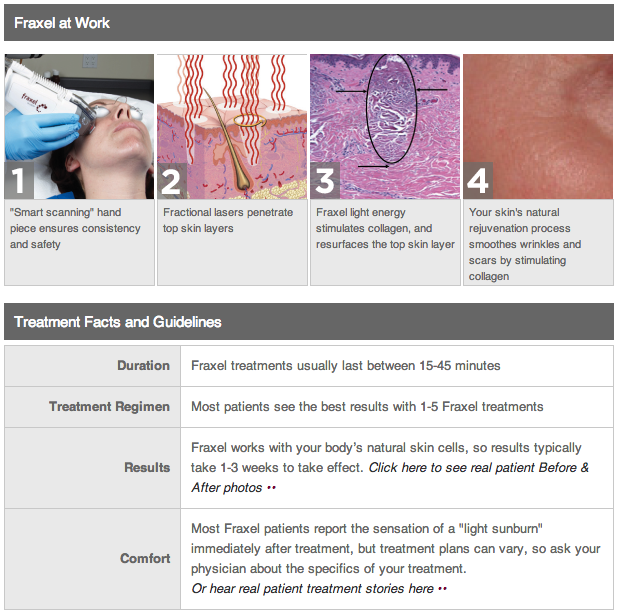 Kate