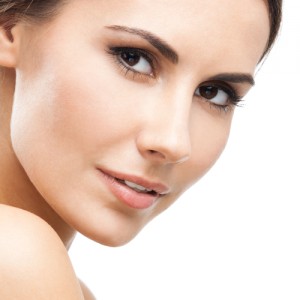 Unfortunately, aging is an inevitable process. Even with a proper skin care regimen and a healthy diet, the natural aging process still makes it mark of fine lines and wrinkles on the face. Over time, the effects of aging worsen, leaving many adults with a loss of skin elasticity and loose, sagging skin. This can make people look tired and older than their age, and it often causes them to feel insecure about their facial appearance. If you have signs of facial aging, such as sagging skin, jowls, or prominent folds, a facelift may be an option for you.
Some may be apprehensive about undergoing more invasive surgeries, such as a traditional facelift, to address facial aging. Long surgeries and recovery time and fears of scarring and unnatural-looking results often steers many from choosing to go "under the knife." However, with modern technology and advancements in plastic surgery, Dr. Larry Pollack offers the short-scar facelift that provides natural-looking results with fewer risks, less scarring, and a shorter recovery time than a traditional facelift.
What is the short-scar facelift?
The short-scar facelift, also called the MACS-lift, is similar to the traditional or standard facelift in that it tightens and removes excess facial skin, but it offers a shorter operating time and smaller scar. A traditional facelift typically takes between five to six hours to perform compared to two to three hours for the short-scar facelift. Incisions with the short-scar facelift start from the outside of the sideburn area and extend inside the ear to the earlobe, which is shorter than the incisions used in a traditional facelift that extend along the hairline.
Patients who undergo a short-scar facelift can expect to achieve a youthful and more well-rested appearance with minimal scarring and fewer risks. Additionally, with a shorter recovery time, patients can expect to return to work within seven to ten days and resume light exercise in three weeks. Best of all, results from the short-scar facelift look natural and last for years.
If the signs of aging are making you look older than your age, the short-scar facelift may be the right procedure for you. To learn about your options for facial rejuvenation, please contact Del Mar Plastic Surgery to schedule your consultation by calling (858) 450-9100 or by filling out our online contact form. Dr. Larry Pollack is board certified by the American Board of Plastic Surgery and has years of experience providing his patients with beautiful, long-lasting, and natural-looking results.