The 3 Best Non-Surgical Procedures for Men
2 Minute Read: 
In 2018, the ASPS reported that men accounted for more than 1.3 million cosmetic procedures. This was an increase of 29 percent since 2000, showing that men are becoming more comfortable turning to cosmetic treatments.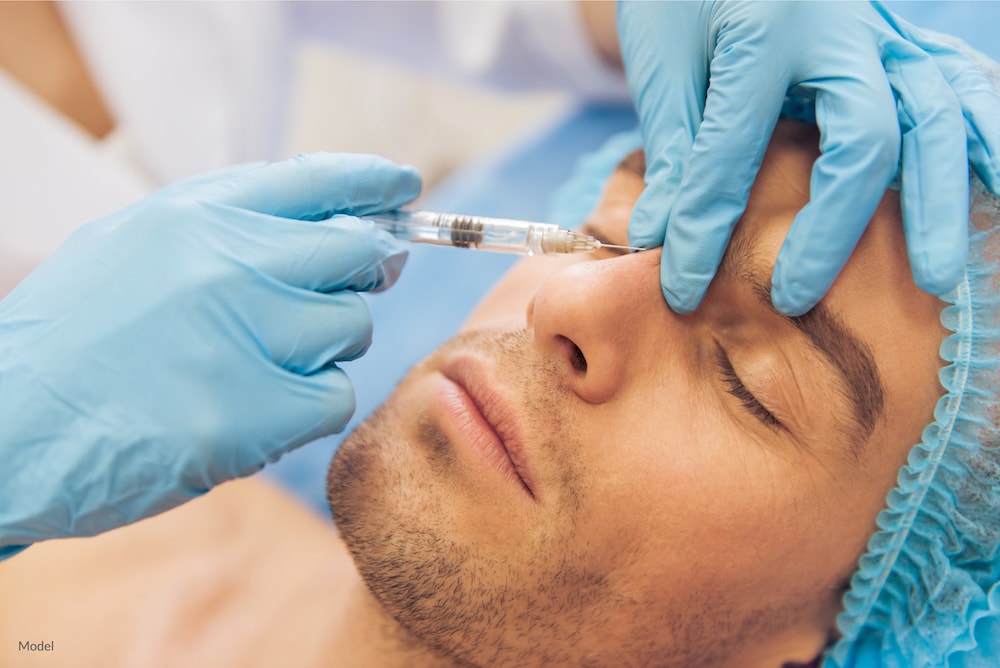 Why Are More Men Turning to Cosmetic Treatments?
Just like women, men are under physical appearance pressures and want to look vital and rejuvenated. In 2019, the data revealed that male interest in non-surgical procedures was outpacing interest in surgical procedures.
Part of the reason is the subtle but dramatic results of non-surgical treatments. When performed incorrectly, surgical procedures can look overdone and obvious, announcing to everyone that you went "under the knife." On the other hand, non-surgical treatments can offer impressive results that will leave people thinking you look great but not necessarily guessing you sought cosmetic treatment. For men who are still dealing with the stigma surrounding plastic surgery, cosmetic procedures are the perfect middle ground.
Why Choose Non-Surgical Procedures?
Men choose non-surgical procedures as they do not want to look "overdone." Additionally, non-surgical treatments usually require very little recovery time, meaning you do not have to take time off work. These treatments are also generally safer, as they do not need you to be put under general anesthesia.
Top Three Best Non-Surgical Treatments
In particular, three treatments are among the fastest-growing for men.
BOTOX® Cosmetic
BOTOX® Cosmetic procedures have been rising in popularity among men. BOTOX® Cosmetic is injected into specific areas of the face, and the whole treatment usually only takes a few minutes to complete. People often turn to BOTOX® Cosmetic when they want to diminish lines in the forehead, around the eyes, and between the eyebrows.
Injectable Fillers
Injectable fillers are made up of substances that occur naturally in the body, so it is considered a more "natural" approach. Like BOTOX® Cosmetic, injectable fillers only take minutes to do and can fix deep lines in the face. There are many kinds of fillers, including Restylane® and RADIESSE®.
Laser Skin Resurfacing
Laser skin resurfacing, also known as laser treatment, uses a strong point of light to treat thousands of microscopic areas in the skin. It is a revolutionary treatment that can help with wrinkles, fine lines, irregular skin texture, sun spots, age spots, and sun-induced redness. Patients can choose to get laser skin resurfacing not only on the face but also on the neck, chest, and hands.
Interested in Learning More?
If you are a man who is ready for a confidence boost, book your consultation with Dr. Larry Pollack, one of the best plastic surgeons in San Diego. We offer a wide range of non-surgical treatments that can help you achieve a smoother and younger look. Schedule an appointment by calling (858) 450-9100 or filling out our online contact form.