Fat Transfer to Face, Breast and Buttocks
Make Good Use of Pesky Fat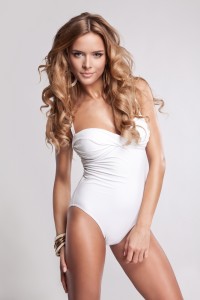 With the new year rolling in, chances are you have thought about a diet and exercise commitment.  Finally, after getting through the holidays, many of us have renewed hope when it comes to sticking to our healthy habits.  Along with a rejuvenated passion for getting fit, many people also start to consider cosmetic procedures when the new year comes around.  The number of breast augmentations, tummy tucks, and liposuction procedures performed starts to soar right before spring time.  One thing you might not have thought of, however, is making good use of your unwanted fat!
Yes, you can use some of your excess fat to plump up other areas of your body.  Through a procedure called "fat transfer", Dr. Pollack can take the fat removed through liposuction and inject it into other areas of your body.  Some women are opting for breast augmentations using their own fat, but keep in mind it will only increase your cup size 1/2 to 1 cup.  Fat can also be injected into the buttocks, lips, cheeks and other wrinkles in the face for fullness.  To make sure this procedure is right for you, a thorough consultation is necessary.
Happy New Year to all, and we will see you in 2013 for all of your cosmetic surgery needs!
Kate – Patient Coordinator
Del Mar Plastic Surgery