Smooth Skin for Summer With Laser Hair Removal
Summer is all about going outside and letting your bare skin soak up the sun rays. Unfortunately, unwanted body hair can get in the way of your enjoyment as you must painstakingly shave or wax to get smooth skin. Laser hair removal can give you smooth skin just in time for summer with long-lasting results and just a few treatments.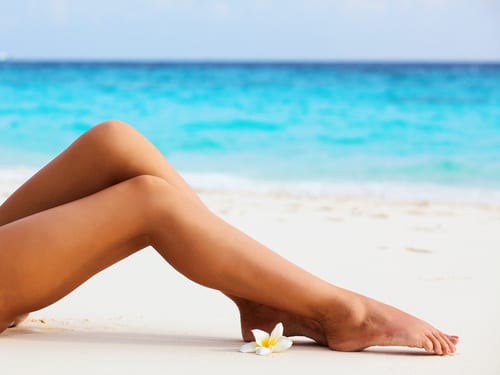 What Is Laser Hair Removal?
At Del Mar Plastic Surgery, Dr. Pollack uses an intense pulsed light (IPL) laser to perform laser hair removal. This laser emits pulses of light into the hair follicles, and the light converts into heat to loosen the hair follicles. The laser also disables the cells that are responsible for new hair growth. Over the course of four to six treatments, you will notice fewer and fewer hairs growing in until the hair is entirely removed and you no longer need treatment. Any area of the body can be treated except for around the eyes, and even large areas of skin like the back or chest can be treated in only 30 minutes. Laser hair removal is best for fair skin with dark hair, but the procedure can be safely performed on all skin types.  
Why Should I Get Laser Hair Removal Now?
Now is an excellent time to get laser hair removal as the weather is just beginning to get warmer. Starting treatments now will give you the smooth skin you are looking for just in time for summer and swimsuit season. Laser hair removal saves you the pain, frustration, and inconvenience of waxing and shaving on a regular basis. The IPL laser produces noticeable results that will enhance your appearance with minimal discomfort, and there are no activity restrictions after laser hair removal treatment.
Laser hair removal can completely change your life this summer by giving you the smooth skin you want to soak in the summer rays without the inconveniences of frequent shaving and waxing. Contact us today for a consultation by calling (858) 450-9100 or filling out our online contact form.